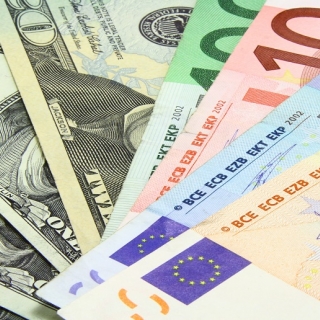 The euro was steady on Tuesday after rising to a two-month high in the previous session versus the dollar as traders waited for the British parliament to vote on the Withdrawal Agreement Bill as it will shine light on when and how Britain will exit the EU.
The United Kingdom is expected to leave the European Union on Oct. 31, but the deal Prime Minister Boris Johnson and his European counterparts agreed last week has not been yet voted on in the Britain's parliament, which forced Johnson to request an extension to the leaving date from Brussels.
The euro-dollar has been driven mostly by Brexit developments of late, as well as by trade disputes between the United States and China.
The euro was flat at $1.1146 after rising to a two-month high against the dollar on Monday. Against a basket of six major currencies, the greenback was neutral at 97.32.
Source : Reuters